Since the announcement of our charity partners – SpecialEffect, Solving Kids' Cancer and GamesAid - in March of this year, our teams have been busy raising funds, getting together and making a difference.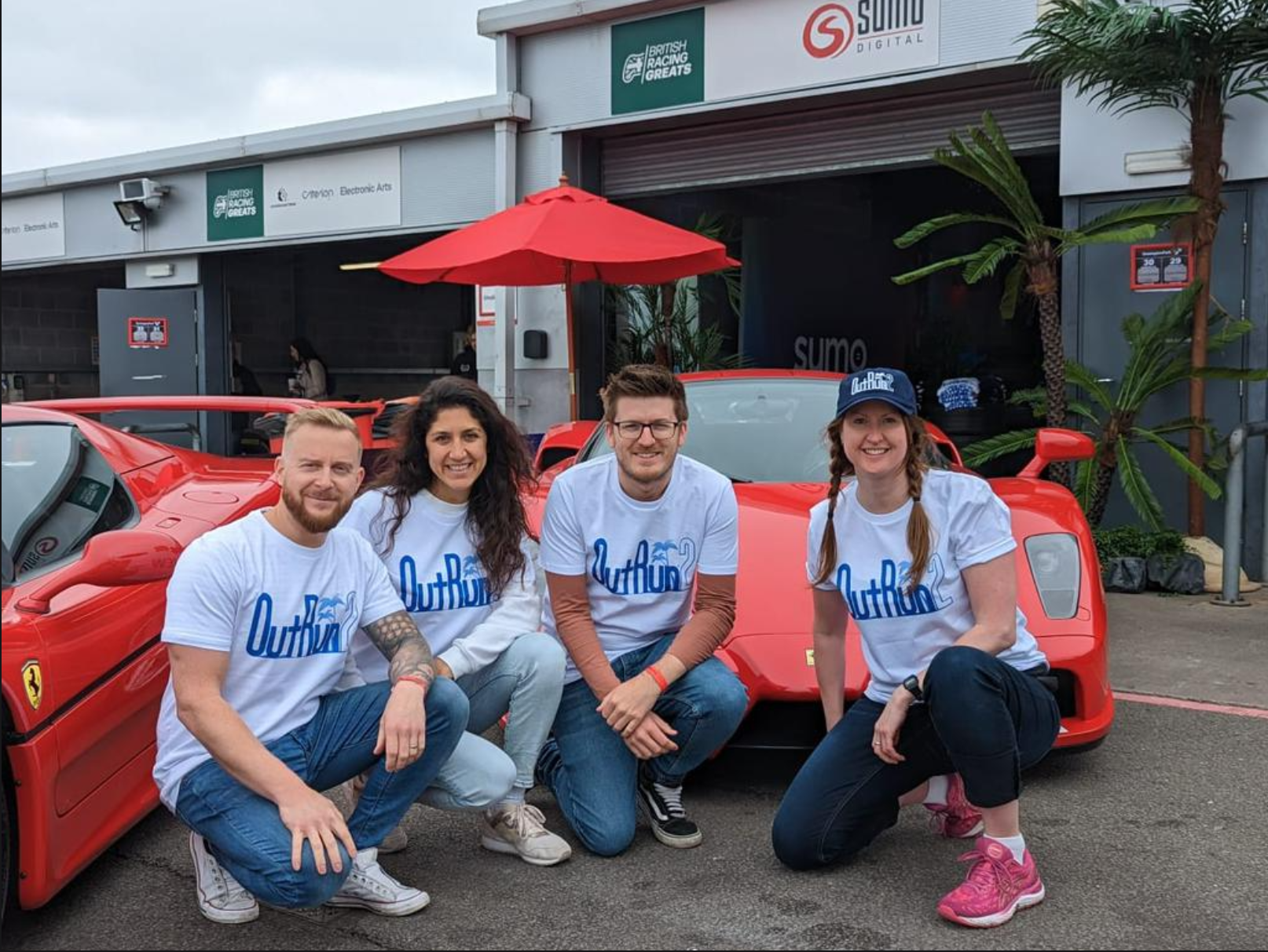 [Some of the Sumo Group team at the 2023 British Racing Greats event]
In what was possibly one of the biggest events we were part of, and celebrating our 20th anniversary in style, we were proud to have been involved in the inaugural British Racing Greats event earlier this year which raised money for both SpecialEffect and Solving Kids' Cancer. The event raised over £100,000 and was an opportunity for the games industry to celebrate its love of racing games while helping out.
Our people have brought their footballing A-game for SpecialEffect in 2023. Players from Red Kite Games, The Chinese Room, Sumo Nottingham, Atomhawk, Sumo Leamington, Sumo Newcastle, Sumo Sheffield and Sumo Group put on their boots to take part in both Football 5's and One Big Game, which saw our people take to the pitch against their games industry peers to score their way to the fundraising big leagues.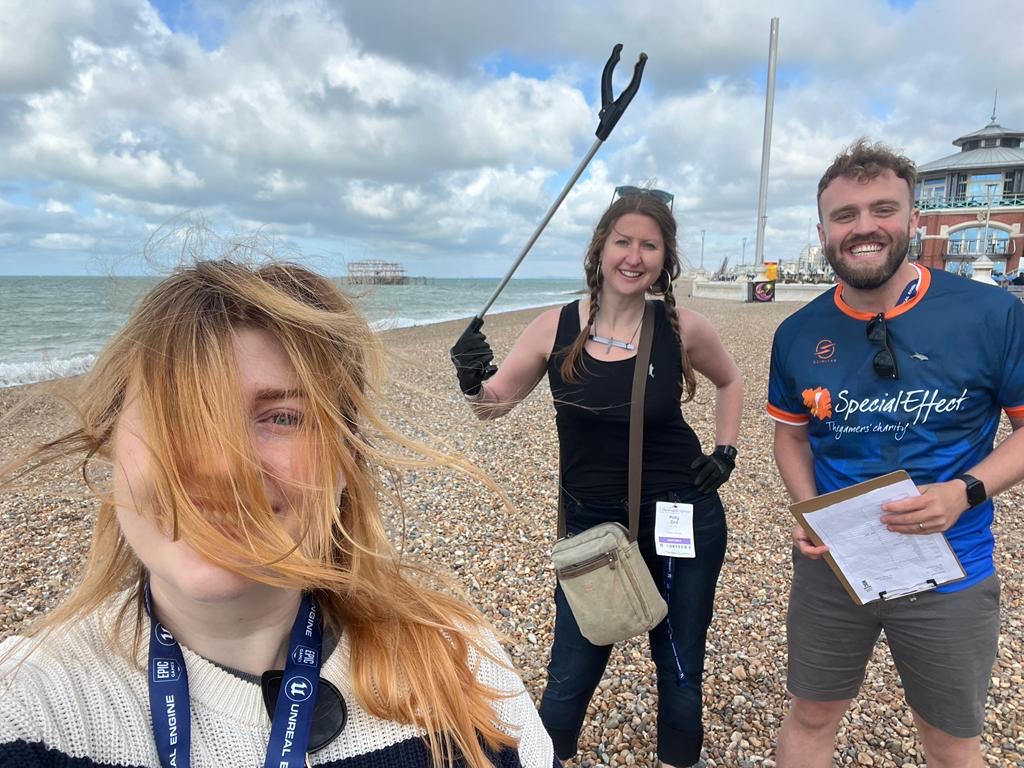 [WDC, Sumo and SpecialEffect join forces to clean the beautiful beaches of Brighton in aid of Whale and Dolphin Conservation]

Our publishing team at Secret Mode were proud to host a beach clean during this year's Develop:Brighton conference in partnership with SpecialEffect and Whale and Dolphin Conservation. With an open invite to anyone in the games industry, they were up early to help clean up Brighton's beautiful beaches and raise vital funds and awareness.
In addition, various streaming events for SpecialEffect including GameBlast, have so far raised over £500.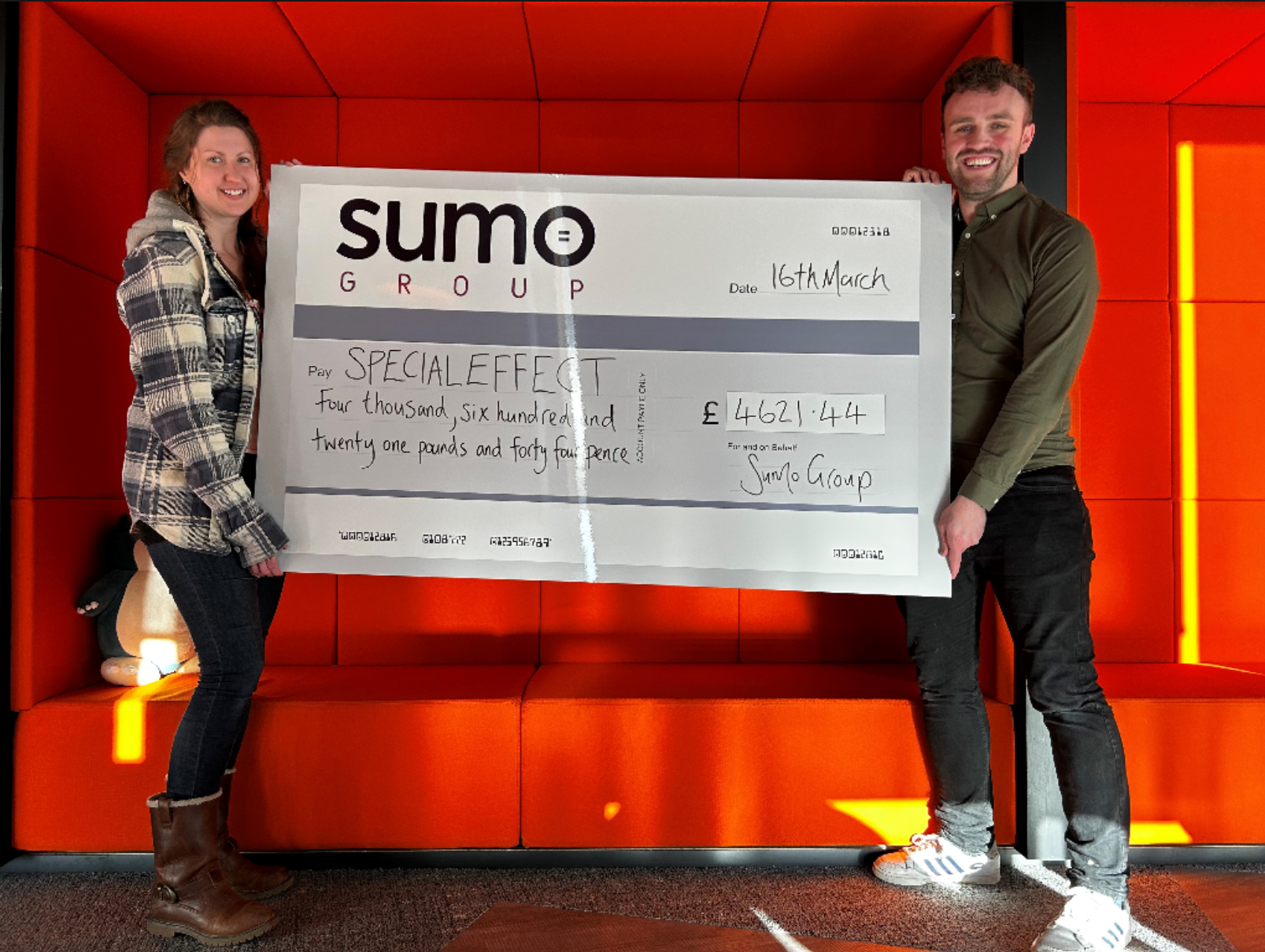 [Charity Partnerships Manager Polly Ord and Liam Lawler, Partnerships Coordinator at SpecialEffect in Atomhawk UK]

The SpecialEffect team have also visited our studios all over the country – including Sumo Newcastle, Atomhawk, Red Kite Games and Sumo Sheffield, giving our teams the opportunity to learn about the work done by SpecialEffect, take a deep-dive into accessibility in games and get inspired to support them.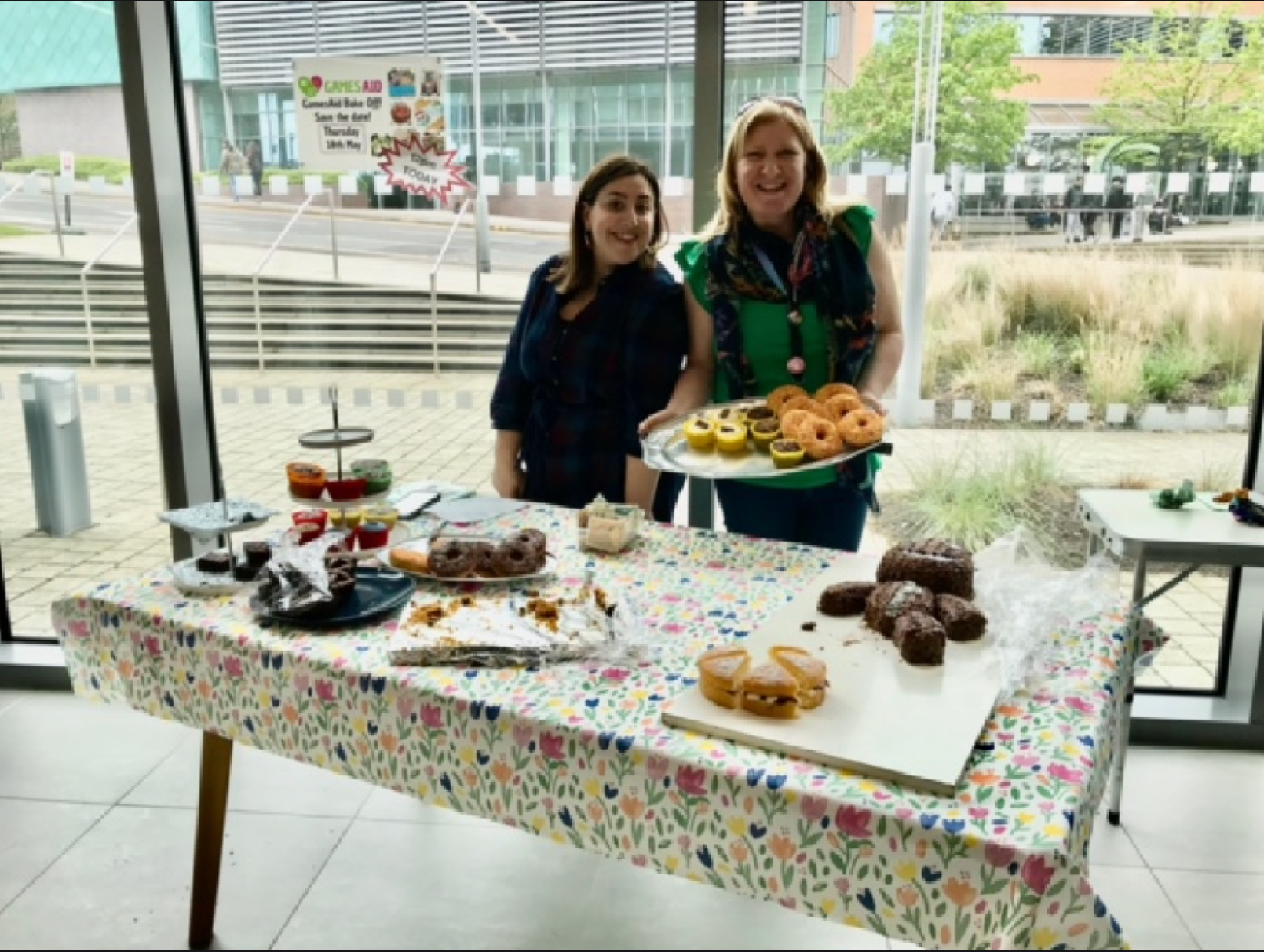 [Atomhawk and Sumo Newcastle got into the baking spirit with this fantastic display]

To raise funds for our Group charity partner GamesAid, our people took on the GamesAid Bake Off challenge to create bakes inspired by their favourite games… and they did not disappoint! From Sackboy snacks to controller cupcakes, our teams unleashed their inner Great British Bake-Off finalist and raised over £700 for GamesAid's chosen charities. Mary Berry who?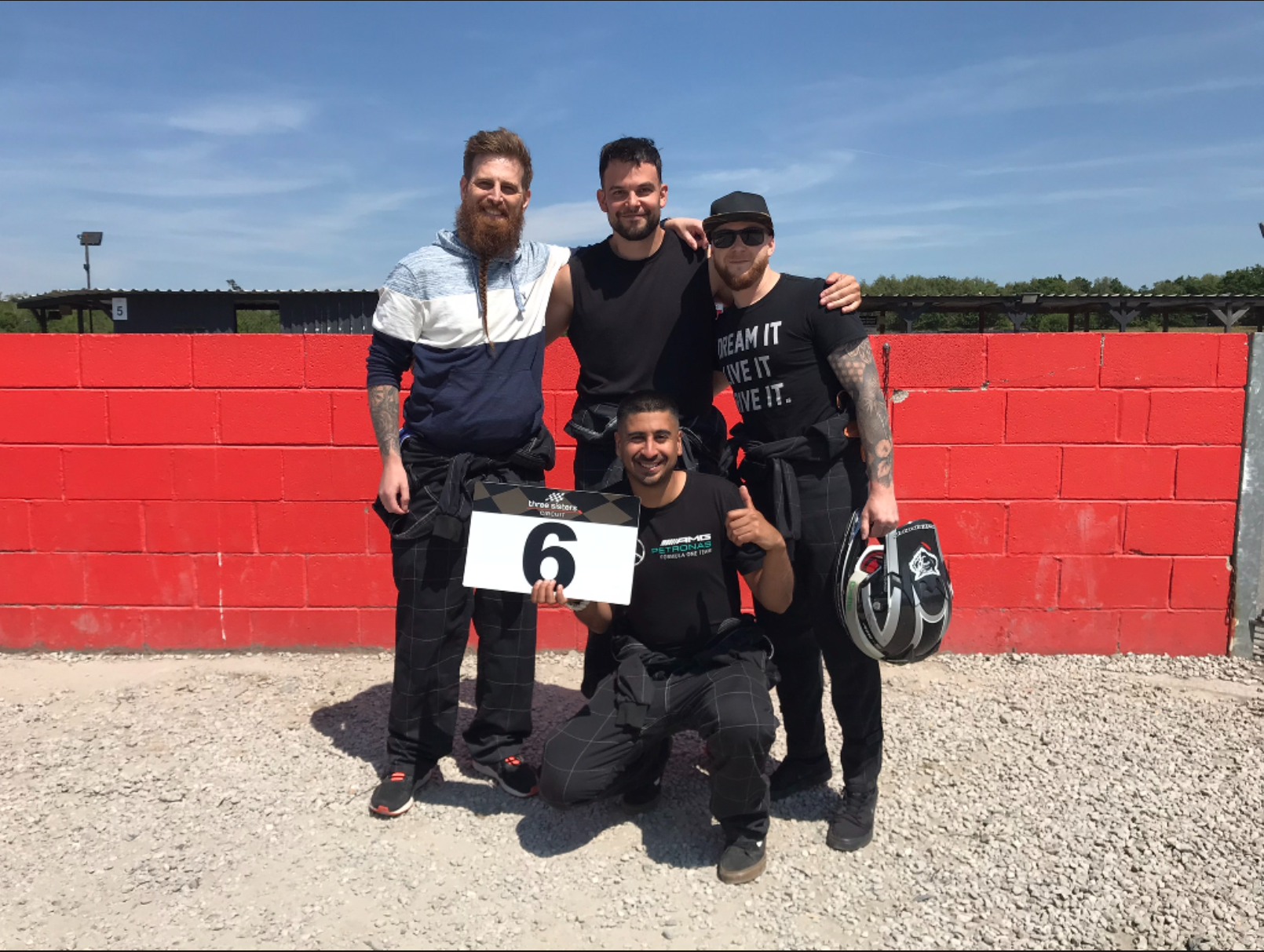 [The Sumo Group Go-Karting gang!]

From the oven rack to the racing track, our teams are going for gold at this year's GamesAid Go-Karting championships! Red Kite Games and the Sumo Group teams took part in the tournament earlier this year, and climbed up the ranks to earn a place in the finals this September. Watch this space!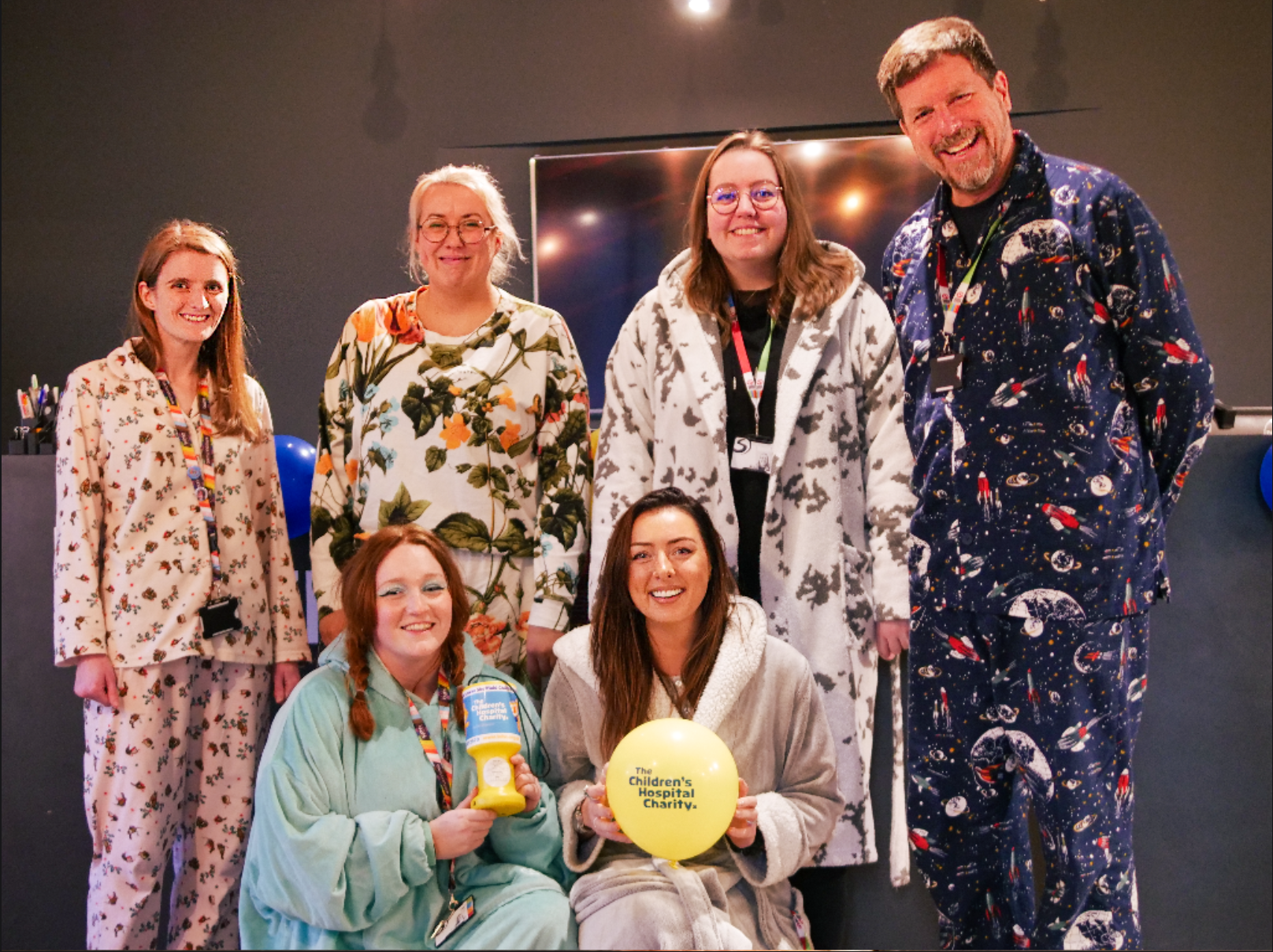 [Sumo Sheffield gets cosy for its studio charity, The Children's Hospital Charity]

On top of all these amazing events, our studio teams have supported The Children's Hospital Charity, The Clock Tower Sanctuary, St Luke's Hospice and so many more! Not to mention the countless miles our people have run, rode and raced to raise money for charities close to their hearts including Home Start, Roundabout, Cancer Research, Stonewall and others.
Polly Ord, Charity Partnerships Manager at Sumo Group, said: "Working with so many wonderful charities around the world gives our people the chance to try something new, challenge themselves and get together all for a good cause.
"I love getting to see and support our teams in their charity endeavours and continue to be so impressed by everyone's enthusiasm and commitment to being involved in making a difference.
"We're only halfway through and already on track for 2023 to be Sumo's most collaborative and action-packed charity year ever !"
---
You can find Sumo Group's full list of charity partners here and keep up to date with our teams on the move on Twitter.