We make highly innovative games for the most prestigious publishers in the world, with an increasing number of titles based on original concepts developed by Sumo.
Our aim is to become a global leader in premium development and creative services to the video game and wider entertainment industries.
Our stated strategic objectives are to expand; to win new clients; to develop complementary new revenue streams; and to develop our own IP - both self-funded and co-funded.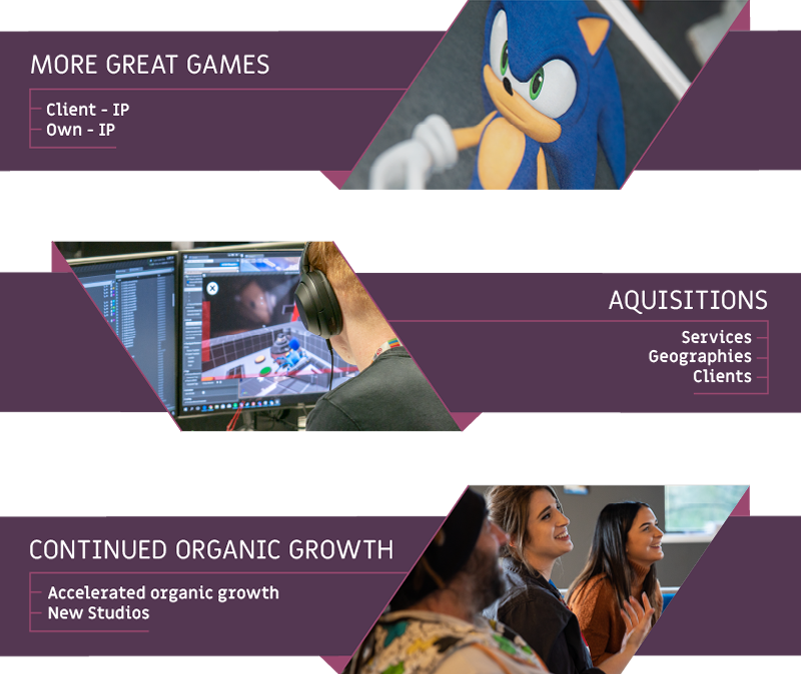 We have a relatively low risk, high visibility business model, with long term contracts, which generates both cash and sustainable profit margins. Providing turnkey projects, we are deeply embedded with our clients due to knowledge of IP, or use of Sumo's proprietary technology: often both!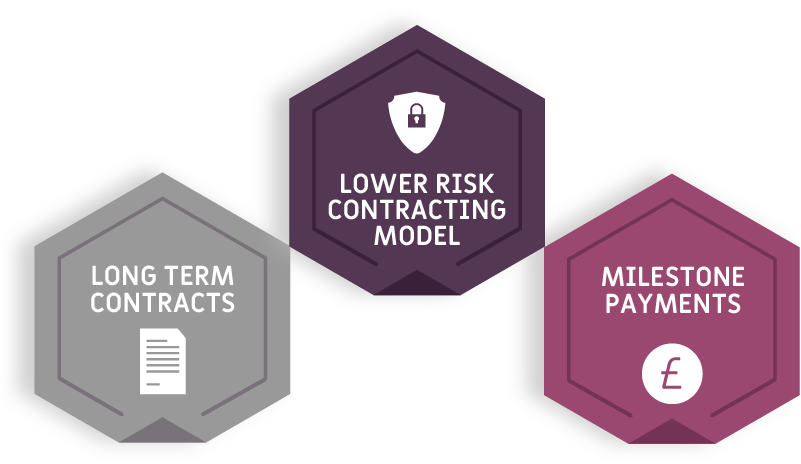 Our market is large, global and growing fast, fuelled by the emergence of cloud gaming and platform enhancements and accelerated by the recent pandemic. 
Current and new gamers have driven a marked increase in the sales of games consoles with the launch of the next generation of consoles from Sony and Microsoft in November 2020.
The strong growth in gaming will drive more demand for high quality interactive content in a market that remains constrained by a lack of capacity.