Our vision is to achieve wonder together
Sumo was founded in 2003 by Carl Cavers, Paul Porter, Darren Mills and James North-Hearn with two priorities forming the foundation: family and security.
The objective was to create a place of work that is free of prejudice and politics, a place for people to thrive, glued together by a passion to make games we are proud of. It would be a rock in the raging river of the changeable games industry.
As Sumo Group has grown, so have our pillars. Trust and collaboration complete our pillars, forming the structure that makes our company whole. At Sumo Group, we always assume good intent. We have trust in each other, trust in the company, and trust in our partners and shareholders. By collaborating and working together, we leverage each others' strengths to learn and grow together. 
We are proud of the Sumo family and our ability to create fun, ground-breaking experiences for us all to enjoy. Our mission is clear: to grow a sustainable business, providing security to our people and shareholders, whilst delivering a first class experience to our partners and players.



Our values today have grown from this and underpin everything we do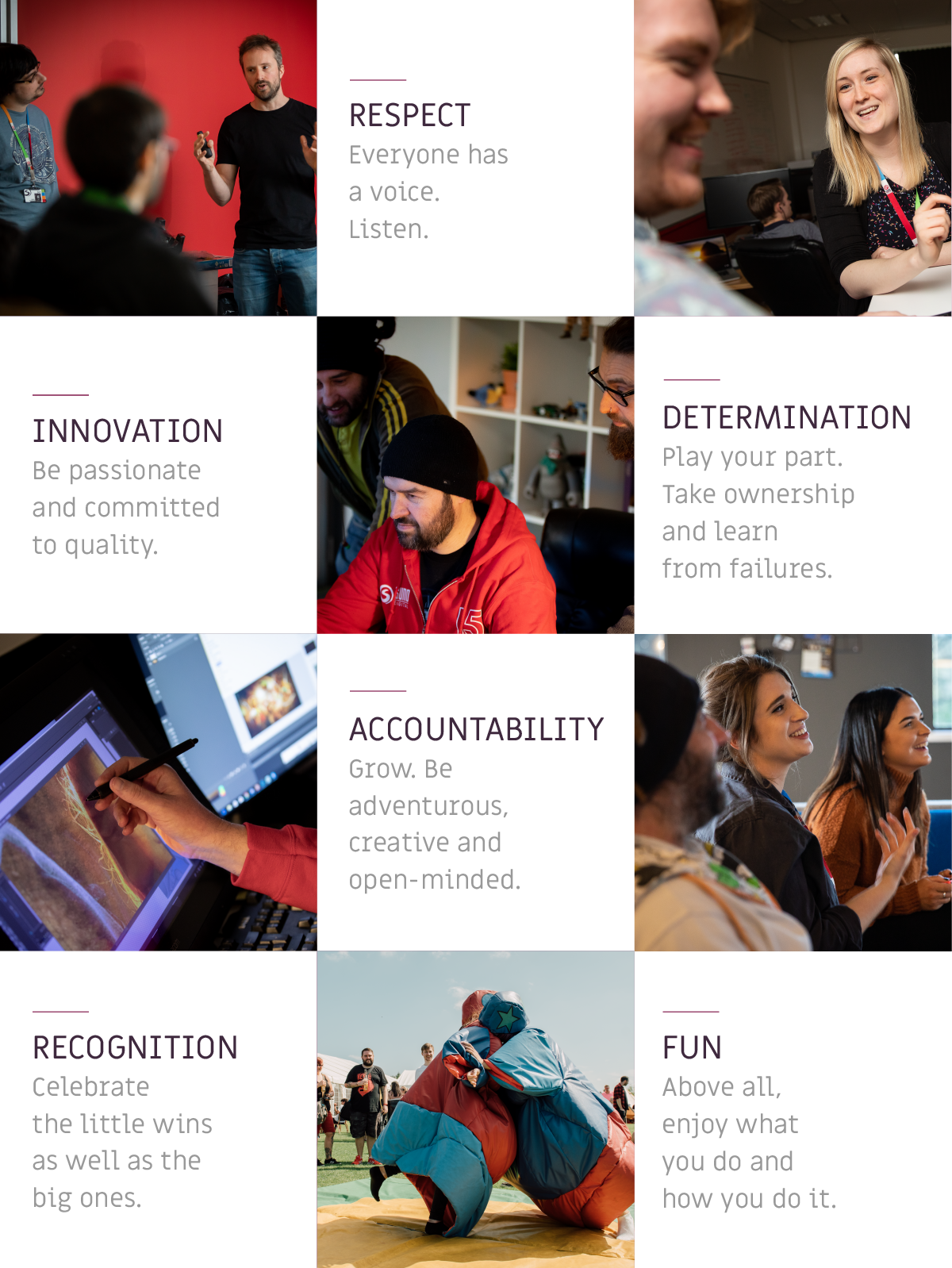 You can view our 'Achieving Wonder Together' document here.
---
At Sumo Group, we learn together and grow together, leveraging each other's strengths to deliver first class experiences to our partners and players.
If you are interested in a career within Sumo Group you can find more information here: