Sumo Group's publishing division, Secret Mode, is excited to announce that Turbo Golf Racing is now available on Steam Early Access and Xbox Game Preview.
Turbo Golf Racing, developed by Hugecalf Studios, is a fast-paced, arcade-style sports-racing game for up to eight players online, where drivers charge down—or flip and glide over—twisting golf courses teeming with jumps and boost pads. It's every racer for themselves in first-to-the-flag Grands Prix spread across 30 levels, as gameplay-altering Power Cores and devious shortcuts contribute to the chaos.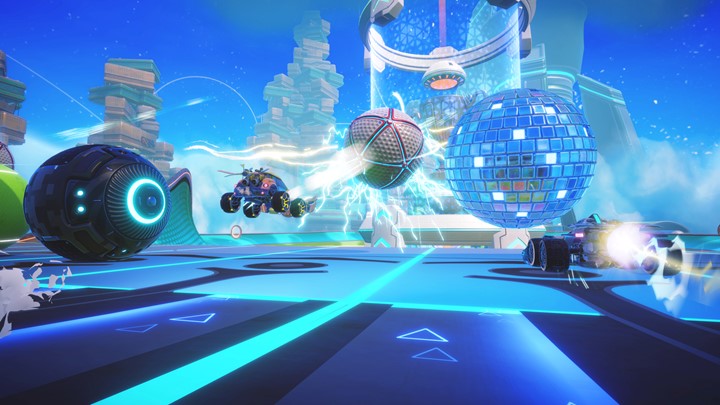 "Player feedback is central to everything in Turbo Golf Racing today and in its future," said Krystal Ramsey, Product Manager at Secret Mode. "The ridiculously talented team at Hugecalf Studios has already made an incredible game that's exhilarating from minute one, but this really is the beginning of the ride. Without spoiling the surprises in store, we're incredibly excited to see how the Turbo Golf Racing experience evolves throughout the Early Access and Game Preview programs in tandem with the community's ideas."
To read more about Turbo Golf Racing, visit the Secret Mode website.