Sumo Group brought home two awards from the 2022 Develop:Star Awards at a ceremony held in Brighton this week.
Sumo Group's in house Recruitment Team won Recruitment Star and Sumo Digital won Best Studio for the second consecutive year.
After a period of growth across the Group, the department evolved its service offering to cater to the varying needs of its studios – from discipline specific recruiters to recruitment coordinators through to its continuous work and outreach with educational partners and institutions. Additionally, the team introduced the Internal Job Board to give our people across the Group more opportunities to further their career within Sumo Group.
For Sumo Digital, the studio has managed to maintain its Best Studio status and win for the second time. The win comes in recognition of an extraordinary year for Sumo Digital, having pushed the boundaries of learning and development for its people with the first ever Sumo Developers Conference, two new studio announcements and continued work on fantastic games.
Also in sunny Brighton this week, Sumo Digital studio Red Kite Games was announced as one of the Best Place to Work at the GI.Biz Awards.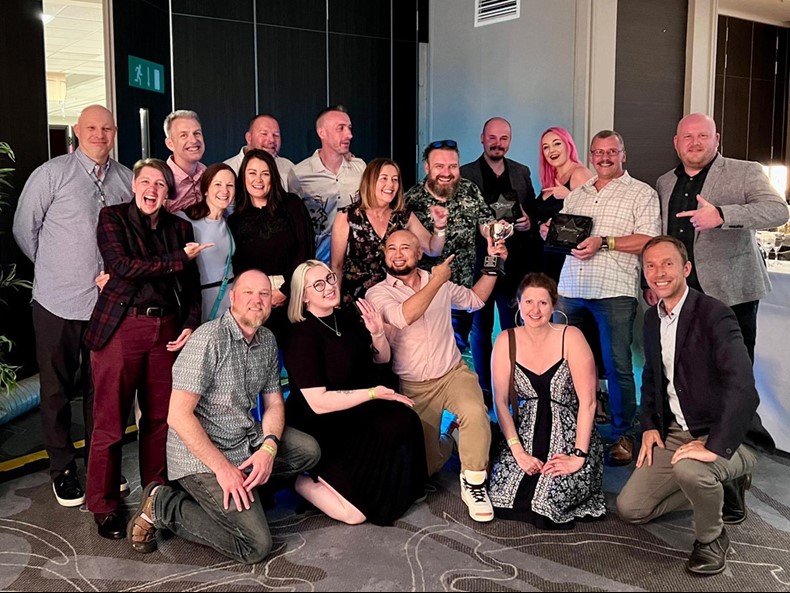 ----
To discover more about our award-winning studios and the opportunities available, visit the Careers Page.