Our award-winning art and design company, Atomhawk, is helping to raise awareness for a local charity by creating a bespoke piece of artwork for a unique beekeeper project.
The Gateshead–based studio - which has provided concept art, marketing art and interactive design for big global clients including WB Games, Xbox Game Studios and 2K Games – has teamed up with the North East Young Dad & Lads charity and Newcastle University to create a design for the 'Postindustrial Pollination project', which is currently being held at the BALTIC Centre for Contemporary Art.
The studio was first approached by representatives at Newcastle University, who have worked with the charity on previous campaigns, about the project which features a number of beekeeper hives located on the roof of the Baltic building.
"The artwork takes its theme from a project called 'The Realm', which is a unique world based where nature has reclaimed the North East region. The team loved re-visiting this project to create new original artwork to help such a worthy local cause", said Darren Yeomans, Studio Director of Atomhawk.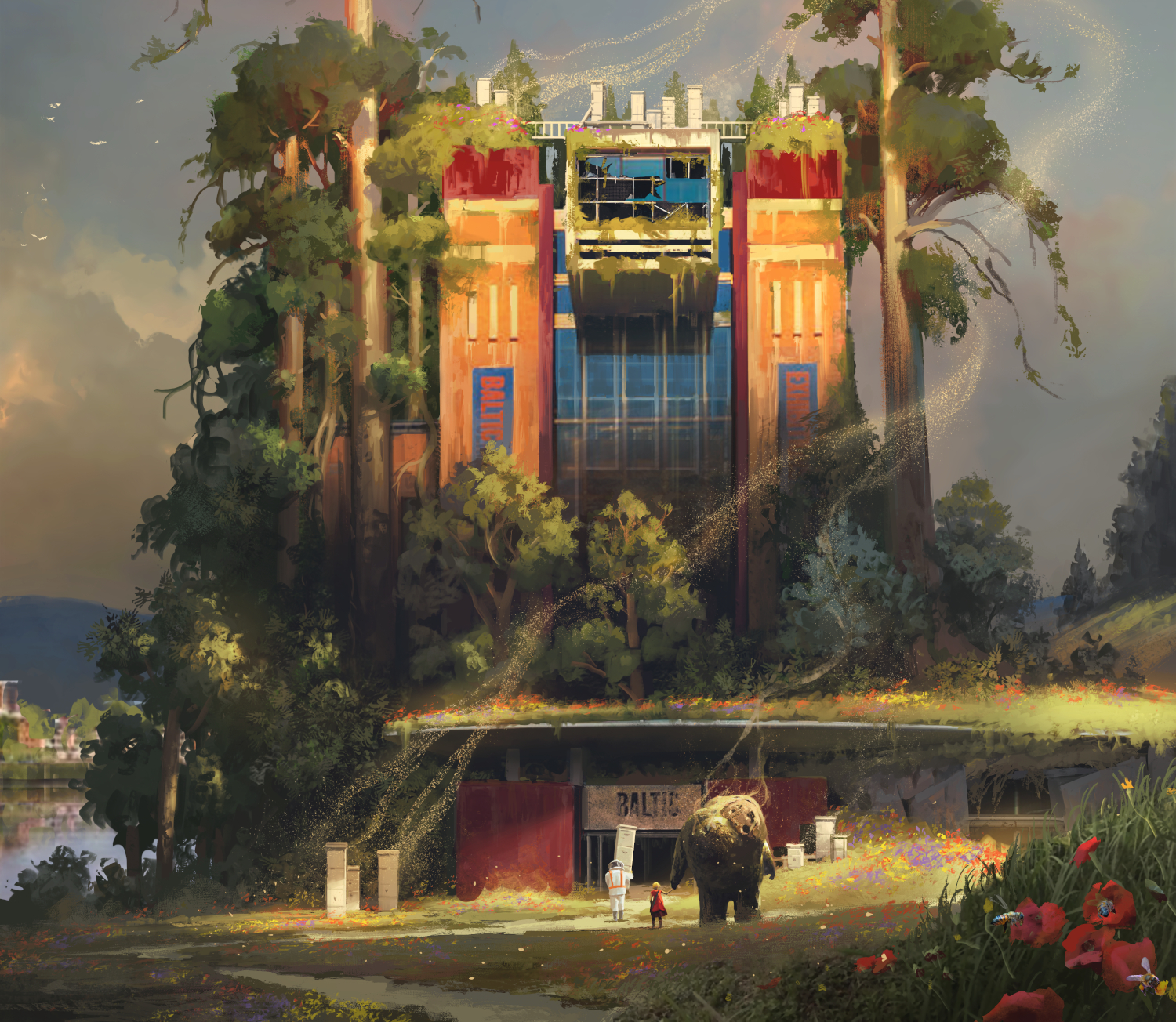 Atomhawk's 'Post-Industrial Pollination' - Funded by Newcastle University and the Catherine Cookson Foundation
NEYDL was founded in 2015 to support young dads aged under 25 who live, work or study in the North East of England – tackling the stigma that young dads are not unreachable, un-teachable, or disinterested.
"The Realm chimed with my work with the North East Young Dads and Lads Project," said Dr Michael Richardson, Senior Lecturer of Human Geography at Newcastle University. "Through urban beekeeping with the young dads, I have been researching the possibilities of Postindustrial Pollination with thanks to funding from the Catherine Cookson Foundation.
"In doing so, I'm helping manage two beehives on the rooftop at BALTIC Centre for Contemporary Art, where I am currently working on an Innovation and Knowledge Exchange Sabbatical from Newcastle University. Atomhawk were keen to help support the young dads and their families whom I work with, and so in a process of co-creation we worked together on placing a beekeeper within their fictional world.
"This commission expands The Realm to incorporate ongoing work with the North East Young Dads and Lads Project and connects directly to a current exhibition at BALTIC, Mythmachine. Atomhawk's artwork will adorn the jars of honey from the BALTIC Bees which will be sold in the BALTIC shop."
To read more about the charity, visit the NEYDL website. For more information on Atomhawk and its incredible portfolio of artwork, visit the Atomhawk website.