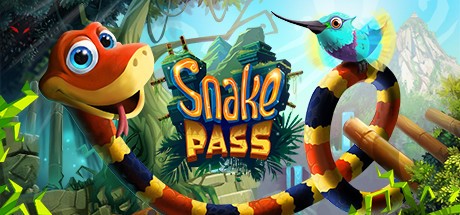 "From a visual standpoint, this vibrant platforming romp is basically what would happen if Pixar were given free aesthetic reign over a digital wildlife simulator." - Forbes.com
When the tranquillity of Haven Tor is interrupted by a mysterious interloper, only the unlikeliest of heroes can save the day!
A unique, physics-based puzzle platform game, Snake Pass challenges players to 'think like a snake' as they tackle precarious puzzles as only a snake can. Slither through long grass, coil around bamboo and climb out of trouble in the latest game from award winning independent studio Sumo Digital.
The winner of Sumo Digital's inaugural Game Jam, Snake Pass was created by Seb Liese as a love-letter to both the favourite games of his youth and his childhood pet snake.
After winning, a full demo was produced and taken around various public shows where it was met with great enthusiasm by gamers of all ages.
Buoyed by its success, full production began when the team returned home to Sumo HQ.