Atomhawk launches four-part digital artist series on ArtStation
Sumo Group's design business Atomhawk has teamed up with ArtStation to create a four-part blog series focusing on the path of a modern-day digital artist.
'An Artist's Journey' features members of the incredible team sharing their insights on the Atomhawk trajectory from Intern all the way to Art Director.
"Following our free e-learning series StudioQuest (in collaboration with ArtStation), we are continuing our commitment to creating accessible learning resources for anyone at any level," said Tim Wilson, Managing Director at Atomhawk. "These blogs offer a first-hand insight into the world of professional concept artists, and we hope it gives readers clarity and context for their own career projections."
In 'Part 1 – In the beginning (of your internship)' readers will get a taste of what it's like to be a concept art intern at Atomhawk as they nurture their talent and set out on the journey to becoming an established concept artist; while 'Part 2 – Moving up (from junior to senior)' takes a look at how Atomhawk supports new Senior Artists on communicating with producers, digesting client feedback, and much more.
'Part 3 – Making it (as a Principal Artist)' takes a deep dive into the practicalities of project management, taking care of a team and the different transitions from Junior to Senior, and from Senior to Principal; while the final instalment 'Part 4 – This is the life (of Leads and Directors)' will look to the artists who have gone right to the top as Artist Leads or Directors, with helpful tips on how to map clear objectives and the guidance required to keep moving forward.
Atomhawk is an award-winning art and design studio providing visual development UI/UX marketing art and animation services to the games, film, TV, and digital media industries. The 'An Artist's Journey' series is available to view on ArtStation right now, and you can find more information here.
Interested in a career in digital art? Check out Atomhawk's career opportunities now.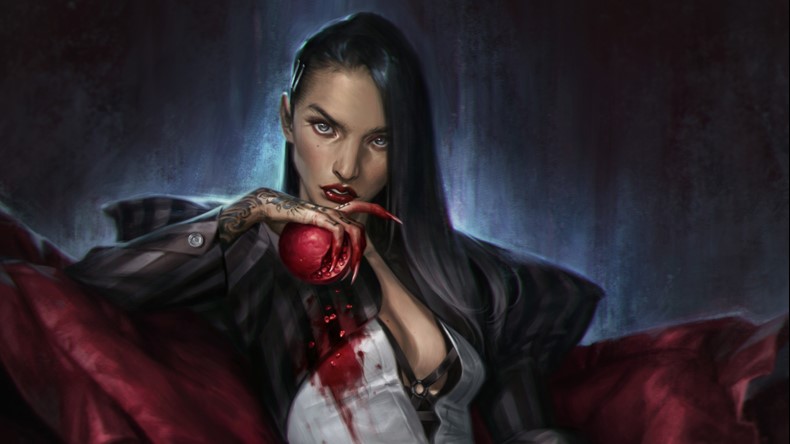 Artwork: 'Rosario' by Charlie Bowater, Lead Artist at Atomhawk