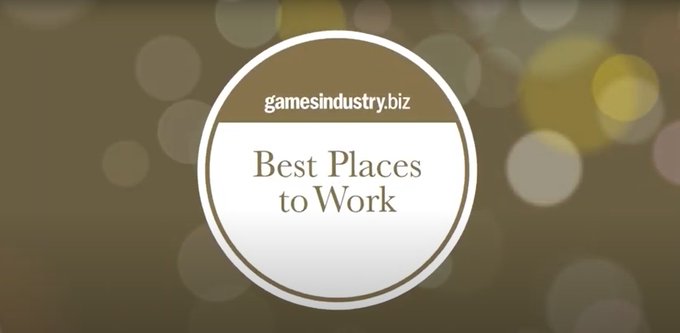 Sumo Group businesses have taken home two special award wins at the GI.Biz Best Places to Work awards, with a further two Sumo Digital studios being listed as 'Best Places to Work'.
Sumo Digital's work with education partners has been recognised as it brings home the Education Award for the studio's launch of the Sumo Digital Academy and continued outreach in schools with Ahead Partnership.
Dr Jacob Habgood, Director of Education Partnerships at Sumo Group, said: "We're absolutely thrilled to have won this award in recognition of the amazing work that goes on in education across Sumo Group.
"From our schools' outreach programme with Ahead Partnership to Atomhawk's public art exhibitions and all the local links between studios and universities: they all make essential contributions to the talent pipeline. 
The awards kept coming across Sumo Digital studios, as Harinder Sangha – Operations Director at Sumo Leamington – received the Best Boss Award for her inspiring work with the Leamington team and both Red Kite Games and Lab42 were recognised as Best Places to Work for 2021.
On the awards, Harinder Sangha said: "I'm incredibly thrilled to be accepting this award, and what an honour it is to even be listed among my fellow nominees, some incredibly inspiring people that I have a huge amount of respect for.
"I literally have the best job in the world – I get to bring together some of the most brilliant minds to create joy for the world, which over the last 18 months has been more important than ever."
For further information, please visit the Sumo Digital site: www.sumo-digital.com/news/sumo-digital-wins-four-gi-biz-best-places-to-work-awards